Do you want to start your own online business? You need to be knowledgeable about every facet of product marketing if you want to boost sales. By scraping an e-commerce website, you can carefully analyze a lot of crucial facts relevant to your location for this.

There are several websites available for scraping the internet, incidentally. But one of the most well-known names in online retail is Etsy. According to regional localization, you can use Etsy's scraper to collect a range of data. This post will be useful because it will outline the need to Export Etsy Reviews, how to do so, and other important details.
Step 1: Copy and paste Etsy URL to scrape
Open the target web page to copy the URL and paste it into Etsy Reviews Exporter  bar on the homepage
Step 2: Start Export Process
Click on the "START EXPORT PROCESS" button to get started.
By default images are stored as links in your Excel file, if you want to convert them into images use our filter to do that.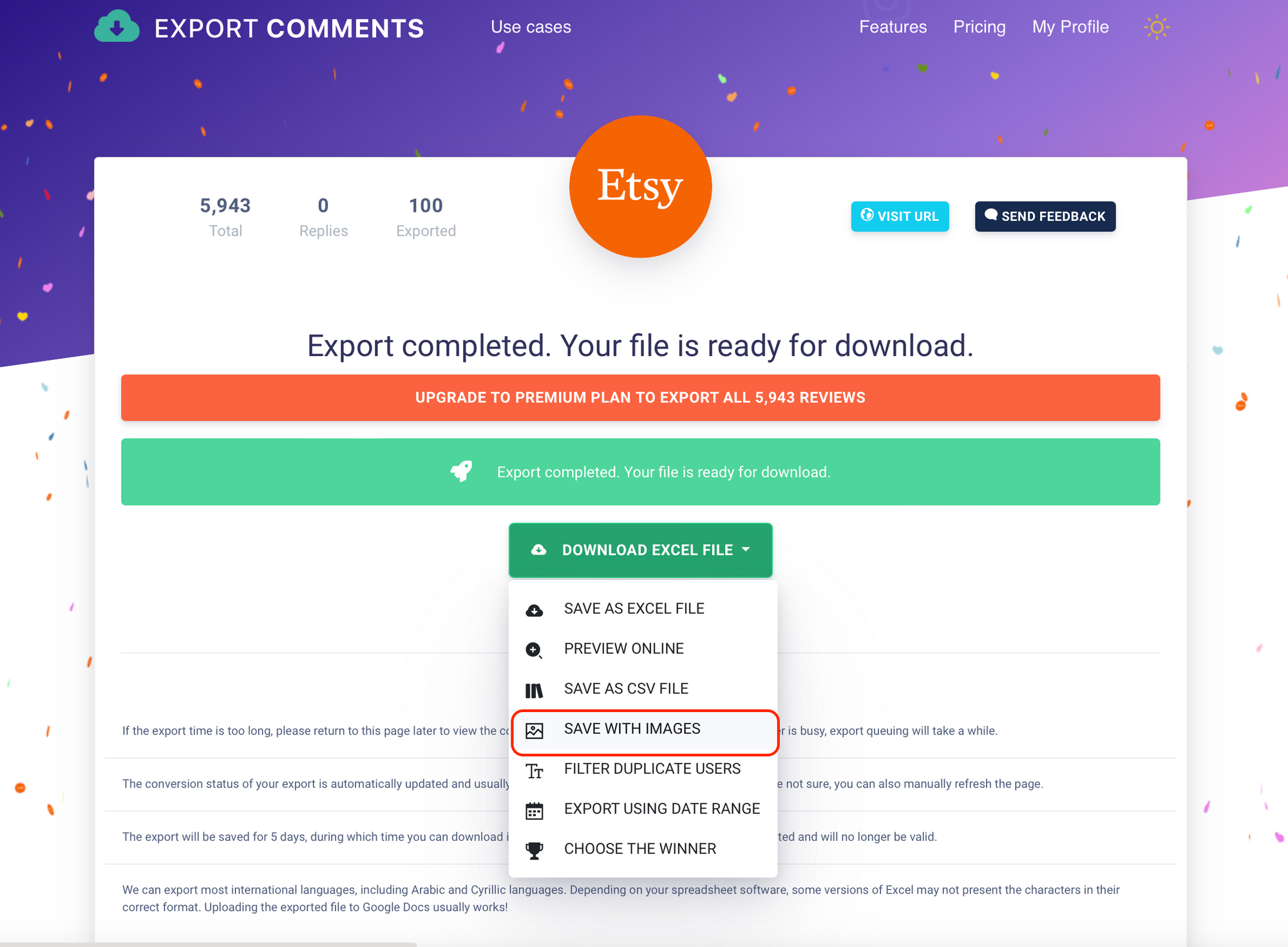 What content you get ?
👉 Transaction ID
👉 Author
👉 Date
👉 Review
👉 Product Reviewed
👉 Rating
👉 Picture included
👉 Image
👉 Language
👉 Buyer left feedback
👉 Seller left feedback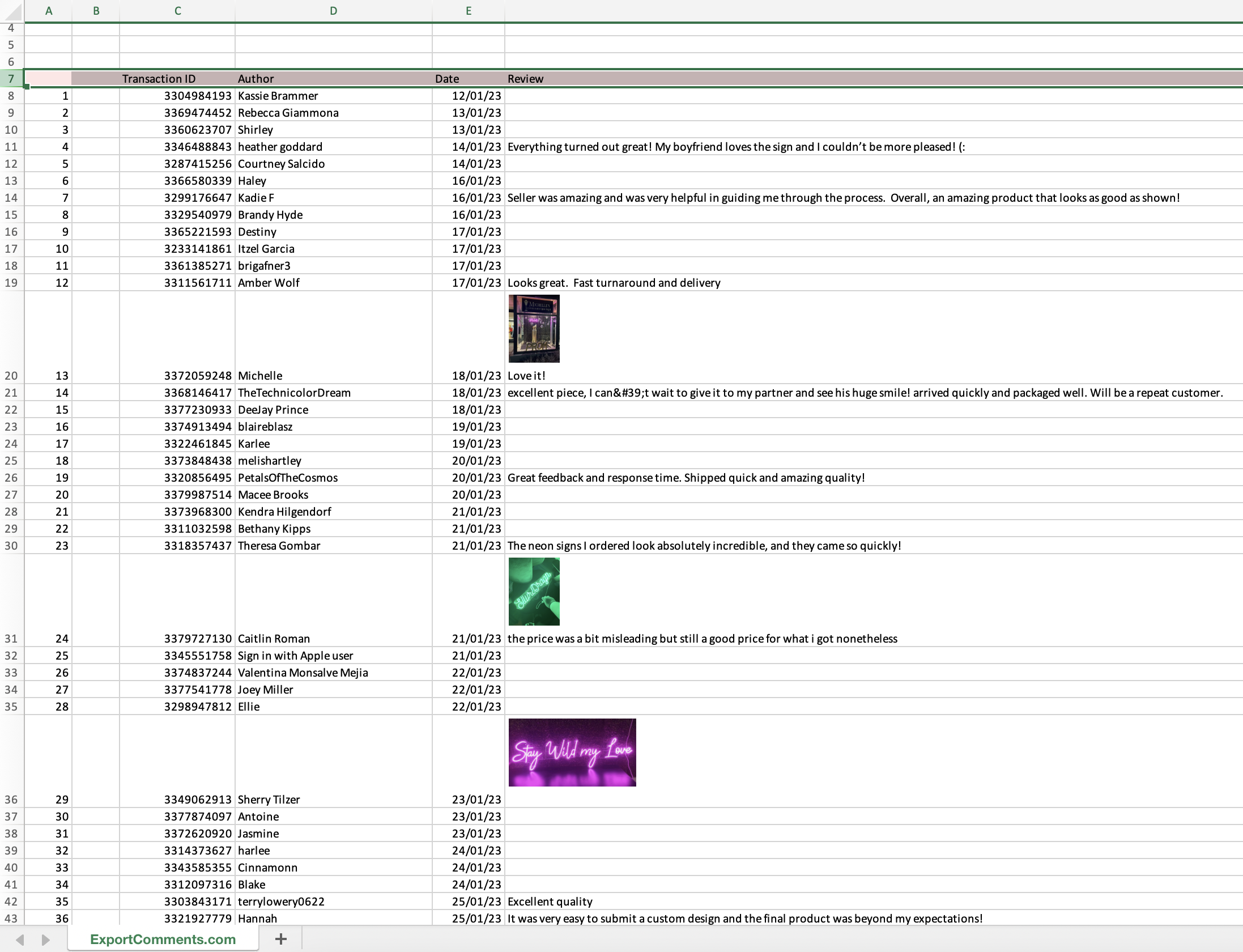 All this information is stored in the Excel file generated.
The duration of the task depends on the number of reviews you want to get. You will receive an email once the task is finished if you choose to. Moreover, you can open the exports page to check the progress of your task.
Remember to tag us @exportcomments.com whenever you share your content on social media – we love to see our clients using our service! And be sure to subscribe to the Export Comments Resources page – we're constantly writing new tutorial and features to help you make the most out of Export Comments.
Good luck and have fun.