Make a backup of your Instagram by saving them into an Excel File. Free and easy to set up.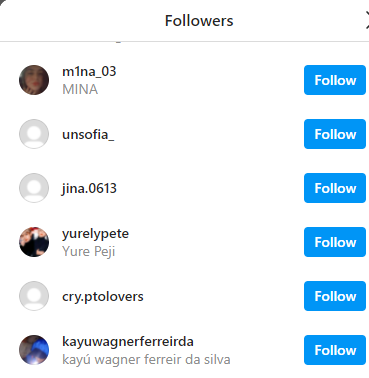 Instagram is not offering a way to backup your followers. I know this is frustrating. This feature helps you to understand better your followers, protect your audience against Instagram policy changes, or otherwise.
How to export Instagram Followers to Excel in 1 minute
Copy the post link you want to export and paste it on the exportcomments.com website
Fill sessionid cookie using our Chrome extension or see how to get cookies manually.
Start Export Process.
How should look the URL syntax?
In the first step, you'll be asked to fill the Instagram Profile URL you're targeting.
Simply copy and paste the URL of the account you're targeting. It's always something like this:
Then you'll be asked for a cookie. That's how our service is able to connect to Instagram on your behalf. Use the Chrome browser extension or see how to get cookies manually